Fame & Shame on the LES Presents:
this is what we have...
Solo Performance by Heather Acs
Music by Jazzmen Lee-Johnson and Gepetta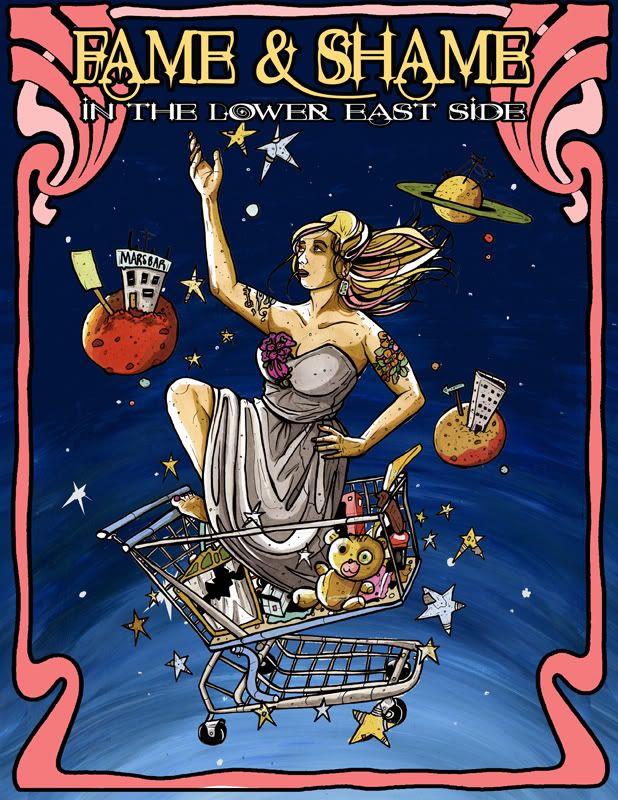 THREE SHOWS
Thursday, 7/7 @ 8pm at CSV, 107 Suffolk Street - $5
Friday, 7/8 @ 8pm at CSV, 107 Suffolk Street - $5
Saturday, 7/9 @ 8pm at Le Petit Versailles, E. Houston & Ave. C - FREE, but RSVP Required for Saturday show: http://bit.ly/rsvplpv


.......
Sometimes what we have is not enough. Sometimes what we have is far too much... Solo performance artist, Heather Acs will create something out of nothing to bring you an astronomical evening of storytelling, music, magic, and theatre that needs no stage.
You don't need to be famous, you don't need to be rich, dreamin' is free. Enjoy an intergalactic exploration of adventures, interconnectivity & the story of stardust. Sometimes what we have, is just right.
HEATHER M. ÁCS is a Brooklyn-based, multi-media theatre performance artist, activist, educator and high-femme troublemaker. Her gritty, glittery work has been featured in festivals, theatres, and galleries across the U.S., Canada, and Europe. She performs and facilitates workshops at community spaces, colleges and conferences from coast to coast. Heather has worked with Justin Bond, Claude Michelle-Wampler, J. Ed Araiza of the SITI Company, and filmmaker, Steven Soderbergh. She is the Co-Producer of the Heels on Wheels Glitter Roadshow, a touring, performance-art cabaret of flashy, queer femme performers. She is also a dedicated teaching artist, using theatre as a tool for social change with low-income youth.

More Info:
http://www.departmentoftransformation.org